Interested in Cannabis?
This event is for you. We are all learning and we are all helping each other learn. We're learning about the plant, its medicine and how we can safely and effective help everyone benefit from its life-saving medicine. We're learning about the health benefits of consuming Cannabis.
We're learning the ways we can share and participate in the economic benefits of Cannabis medicine. From patients and medical professionals to farmers and small business owners we are all learning how to safely enjoy Cannabis. As a result we are living happier, healthier lives with Cannabis in our bodies and our communities.
We hope you will join us again this year to help create understanding of the health and business opportunities before us. Tell your friends.
Purchase a General Admission Ticket
Early Bird March $10 pp 9 (Prices go up each month.)

Full Conference Including presentations, discussions, industry trade show. This pass good for General Admission to the Hilo Civic Center on the 15th and 16th.
Or Pay Later at Box Office on the Day of Event
Prices will be a little higher but you can still get into the event with a general admission ticket. 
Earn a Free General Admission Ticket
How it Works:
Complete survey (5 minutes)
Confirm email. 
Receive guest list confirmation email.
Check in with ID at conference. 
Full Conference Including presentations, discussions, industry trade show. This pass good for 2 Days
Buy a VIP Pass
Access 4 Additional Events
Early Bird $129.00
Tuesday June 11th – 5:30pm
Bee Heroic and Green Collar Technologies present: In Plane Sight – Climate Engineering, 5G, and Agrochemical – Impacts on the Islands
---
Friday June 14th 5:00pm
Hemp and Hops on the Bay Special VIP Meetup with Presenters, Vendors & Sponsors
Saturday June 15th 9:00am
Keynote by Dr. James Berg, All Day Conference and then you will be our special guest at the Saturday night after-Party in Hilo at 9pm.
Sunday June 16th 8:00am
ALL DAY CONFERENCE filled with discussions on hemp and Cannabis cultivation and Industry panelists.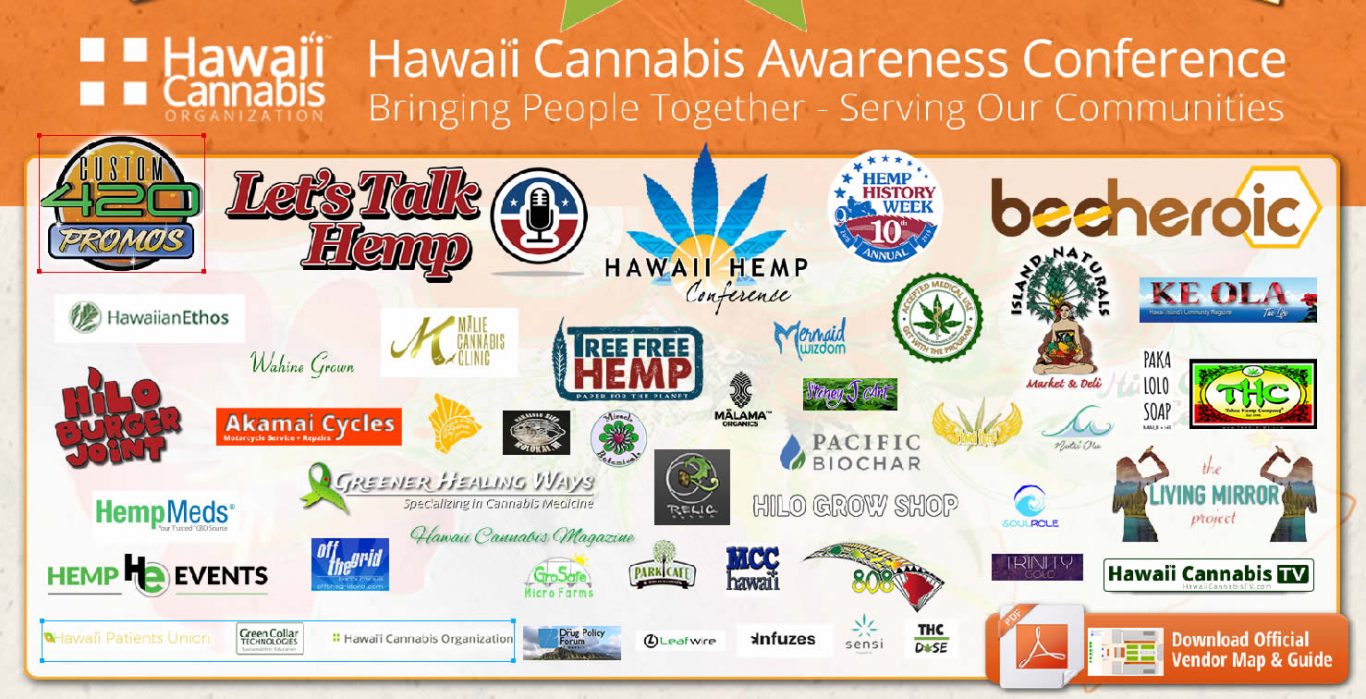 Mahalo a nui loa for last year's sponsors!

Special Mahalo to Our Media Partners